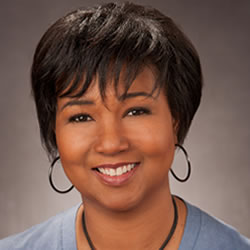 Mae C.
Jemison
1956 - 
Physician, Engineer, NASA Astronaut
Dr. Jemison is the first Black woman in space, as a Spacelab Missions Specialist aboard Space Shuttle Endeavour (1992).  Attended Stanford University at 16 and graduated with two degrees; graduated Cornell Medical School. 
Accomplishments
1993 National Women's Hall of Fame

2004 International Space Hall of Fame

2017 Buzz Aldrin Space Pioneer Award
Image credit: Oregon State University, CC BY-SA 2.0 <https://creativecommons.org/licenses/by-sa/2.0>, via Wikimedia Commons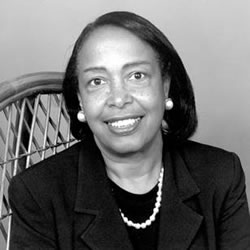 Patricia
Bath
1942 - 2019
MD, Inventor, Humanitarian
Patricia Bath was the first black resident of Ophthalmology at Columbia University, and the first female Chair of Ophthalmology in the United States. She pioneered laser cataract surgery, with five US patents, and she founded the American Institute for the Prevention of Blindness to treat newborns and children around the world. 
Accomplishments
NAACP Legal Defense Fund Black Woman Achievement Award (1995)

Association of Black Women Physicians Lifetime Achievement Award for Ophthalmology Contributions (2013)

 One of the first two women inducted into the National Inventors Hall of Fame (2021)
Image credit: National Library of Medicine, Public domain, via Wikimedia Commons https://commons.wikimedia.org/w/index.php?curid=5224350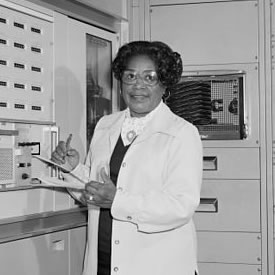 Mary
Jackson
1921 - 2005
Mathematician & Aerospace Engineer
After earning dual degrees in mathematics and physical science, Jackson was recruited by the National Advisory Committee for Aeronautics, the forerunner to NASA. Her story is told in the 2016 book Hidden Figures: The American Dream and the Untold Story of the Black Women who Helped Win the Space Race.
Accomplishments
NASA's first Black female engineer (1958)
20 years of research and reports on the behavior of the air around aircraft
Posthumously awarded the Congressional Gold Medal (2019)
Image credit:  By NASA -
https://www.nasa.gov/content/mary-jackson-biography, Public Domain, https://commons.wikimedia.org/w/index.php?curid=55072050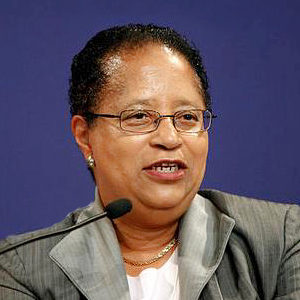 First Black woman to earn a PhD from MIT: Nuclear Physics. Dr. Jackson served as the 18th president of Rensselaer Polytechnic Institute, raising more than $1 billion for philanthropic causes.
Accomplishments
Appointed by then-president Bill Clinton to serve as Chair of the Nuclear Regulatory Commission (until 1999)
Awarded the Thomas Alva Edison Science Award for her contributions to physics
Image credit: Shirley_Ann_Jackson_-_Annual_Meeting_of_the_New_Champions_Tianjin_2010.jpg: World Economic Forum  (Qilai Shen)derivative work: Gobonobo, CC BY-SA 2.0 <https://creativecommons.org/licenses/by-sa/2.0>, via Wikimedia Commons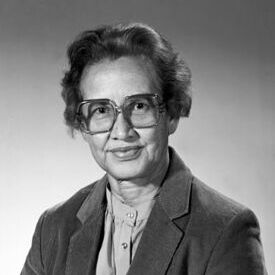 Katherine
Coleman Johnson
1918 - 2020
Mathematician & Computing Pioneer
Katherine Coleman Johnson entered West Virginia State College at the age of 10 and graduated summa cum laude at the age of 18, with degrees in mathematics and French. During a 33-year career at NASA, she provided critical calculations on trajectories and orbital mechanics. Her life was the basis for the lead character in Hidden Figures (2016).
Accomplishments
Presidential Medal of Freedom 2015
Silver Snoopy Award 2016
Congressional Gold Medal 2019
National Women's Hall of Fame 2021
Image credit: By NASA - https://crgis.ndc.nasa.gov/historic/File:1983-L-04373.jpg, Public Domain, https://commons.wikimedia.org/w/index.php?curid=57372693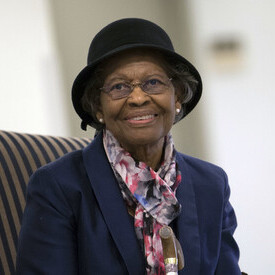 Gladys Brown West was valedictorian of her high school class, and earned a full scholarship to Virginia State College. After earning a BS and MS in Mathematics, she was hired as a programmer and project manager at the Naval Proving Ground (now the Naval Surface Warfare Center). She created algorithms that modeled the earth's shape and her work contributed greatly to the GPS technology we use today.
Accomplishments
Worked for Naval Proving Ground for 42 years
After retirement, earned PhD from Virginia Tech
Inducted into the US Air Force Hall of Fame in 2018.
Image credit: By US Air Force - https://www.afspc.af.mil/News/Article-Display/Article/1707464/mathematician-inducted-into-space-and-missiles-pioneers-hall-of-fame/, Public Domain, https://commons.wikimedia.org/w/index.php?curid=75159845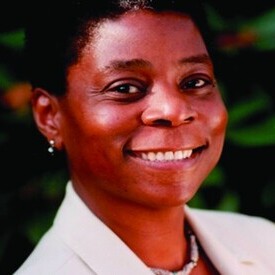 Ursula
Burns
1958 - 
Mech. Engineer & Fortune 500 Leader
Burns joined Xerox as a summer intern in 1980 and became a fulltime employee in 1981 after completing her master's degree in engineering. In 1999 she was named vice president for global manufacturing and became president of business group operations in 2002. 
Accomplishments
First Black woman to serve as CEO of a Fortune 500 Company (Xerox)
Appointed to lead the White House National STEM program in 2009.
Vice Chair of the President's Export Council in 2015.
Image credit: By U.S. Government Printing Office - http://www.gpo.gov/images/about/archive/ursulaburns2.jpg, Public Domain, https://commons.wikimedia.org/w/index.php?curid=15187067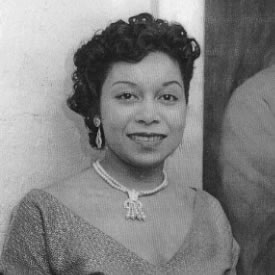 Georgine
Hill
1919 - 2014
Portrait Artist & Civil Rights Activist
Georgine Hill was born in Boston and studied at the Massachusetts College of Art. She spent her adult life in Bermuda. She is credited with triggering the end of desegregation in Bermuda and founding the first interracial art association. 
Accomplishments
Established the first government school art program
Awarded an MBE (Member of the Most Excellent Order of the British Empire) in 1993
Lifetime Achievement Award from the Bermuda Arts Council 2001
Image credit: By The Bermudian - https://www.thebermudian.com/heritage/heritage-heritage/portrait-of-an-artist-and-activist/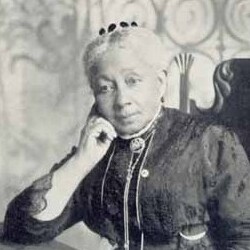 Susan
McKinney-Steward
1847 - 1918 
Pediatrician & Activist
The third Black woman in the US to earn a medical degree; the first in New York. Susan McKinney-Steward spent her career devoted to prenatal care, childhood disease and homeopathic medicine.
Accomplishments
Co-founded Brooklyn Women's Homeopathic Hospital & Dispensary
Actively involved in fight for civil rights, the right to vote and social reforms
Spoke at the Universal Race Conference in London (1911)
Image credit: By Unknown author - Steward, T.G. (1921) Fifty Years in the Gospel Ministry, Philadelphia: A.M.E. Book Concern, p. p. 303 OCLC 24557286, Public Domain, https://commons.wikimedia.org/w/index.php?curid=5224350